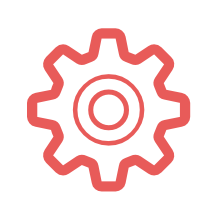 A utility model is often described as a mini-patent
therefore, the statements regarding patents are also valid for utility models to a large extent. The primary distinguishing feature of the latter is that they are entered without examination procedures, reducing the costs incurred as well as the period until their registration, considerably in-part. However, as an unexamined industrial property right, a utility model requires particular care and attention when used or implemented because the validity is uncertain.
A utility model only has a period of validity of 10 years (as opposed to 20 years for patents) and cannot be used for proceedures. On a case-by-case basis, it should be carefully considered whether the registration of a utility model makes sense.
We are happy to advise you in this regard. Please contact us.